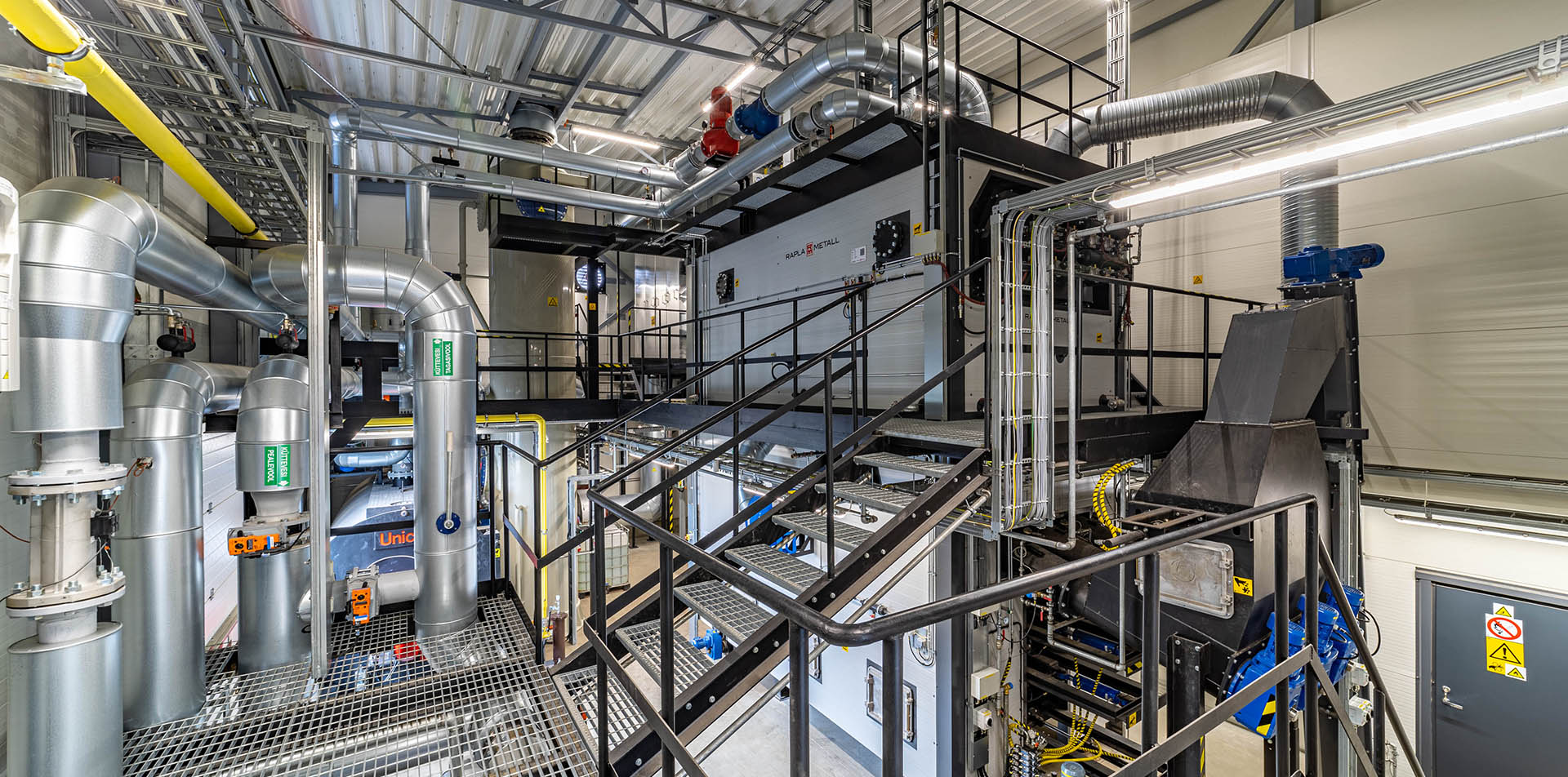 Products
We specialize in developing, manufacturing, and installing boiler houses, cogeneration plants, heating systems, transport and screw conveyors, and other wooden material handling equipment. The main customers are companies in the heat supply and wood industry and industrial companies with different profiles.
The product range includes:
1. Biofuel grate hearths and boilers
2. Scraper and screw conveyors
3. Solid biofuel scrap storage technology
4. Flue gas cleaning and scrubber filters
Saxwerk would never be where we are now without the cooperation with Tamult. We are very satisfied with the speed and quality of the work and even if there are some issues they always take full responsibility and fix things quickly.
Tomas Wendt
Saxwerk
Over 400 mw equipment produced
The oldest working device is over 25 years old
Product development is done by in-house specialists
Own installation and maintenance team
Solid biofuel boilers and grate furnaces
We manufacture and install fully automatic grate furnaces and boilers for the production of heat and electricity that meet modern standards. We offer solutions for burning biofuels (wood chips, wood waste, peat, municipal waste, garbage, etc.) with hot water, steam and thermal oil boilers with a capacity of 1 MW to 20 MW. They can be used in district and local heating, combined heat and power plants, wood industries, etc.
Spiral and chain conveyors
Tamult ASpm has designed, manufactured, and installed various spiral and chain scraper conveyors for solid fuels and bulk materials for over 20 years. Chain conveyors are suitable for transporting material such as wood chips, bark, peat, pellets, briquettes, coal, and ash.
Flue gas cleaning and condensing equipment
In energy, there is an increasing focus on the use of residual heat from flue gases. Tamult develops and manufactures technological equipment for the efficient use of waste heat and the cleaning of flue gases from solid particles.
Multicyclones, electric and bag filters are used to clean the flue gases. Flue gas condensers and scrubbers are suitable for the efficient use of residual heat, which increases the efficiency and efficiency of boiler houses.
Mechanized permits for biofuels
Biofuel storage technology, based on long-term experience, which is extremely reliable and has won great approval from customers.
Why are we a good partner?
We can offer our partners and customers top expertise in the field, high-quality delivery, installation, and after-sales service.
The oldest device set up and working by us is already more than 25 years old. We estimate the lifetime of our newer boiler houses to be 20+ years, and the total maintenance cost is 10-20% of the purchase price.
Our factory constantly tests new ways to make products more efficient. Everything that leaves our factory always meets the regulations and requirements.
Our sertificates
Our partners